iOS/PC2020/01/16
Notification of new feature addition [iOS Ver3.13.0 / PC Ver2.27.0 ]
1. The function of the blackboard template has been extended
You can save and share chalkboard template with the text you registered.
By registering frequently used words in advance, you can save the time to enter the same words every time.
(1) Get blackboard template
Select Get / Edit Blackboard Template from Settings.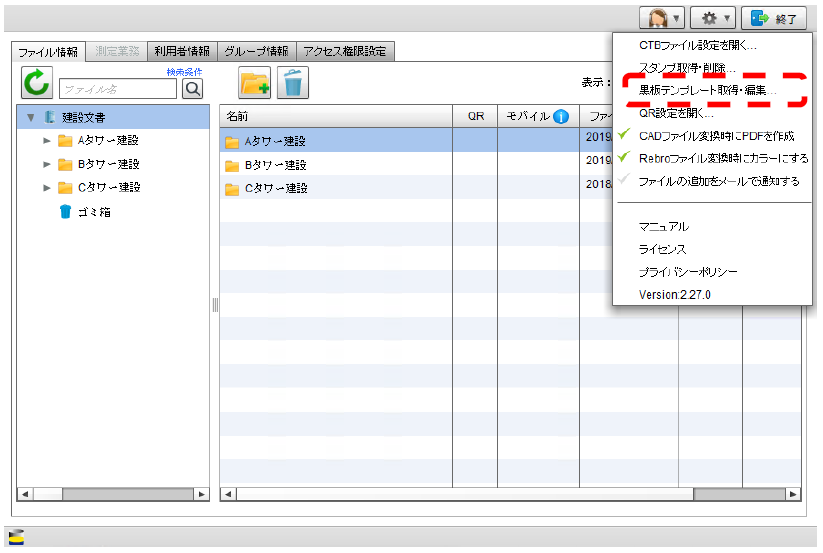 PCクライアント
 (2) Edit and save the blackboard template

Download and select the blackboard template,then click the edit button.
When you edit and save the content, it will be created on the sharing tab contains edited blackboard template.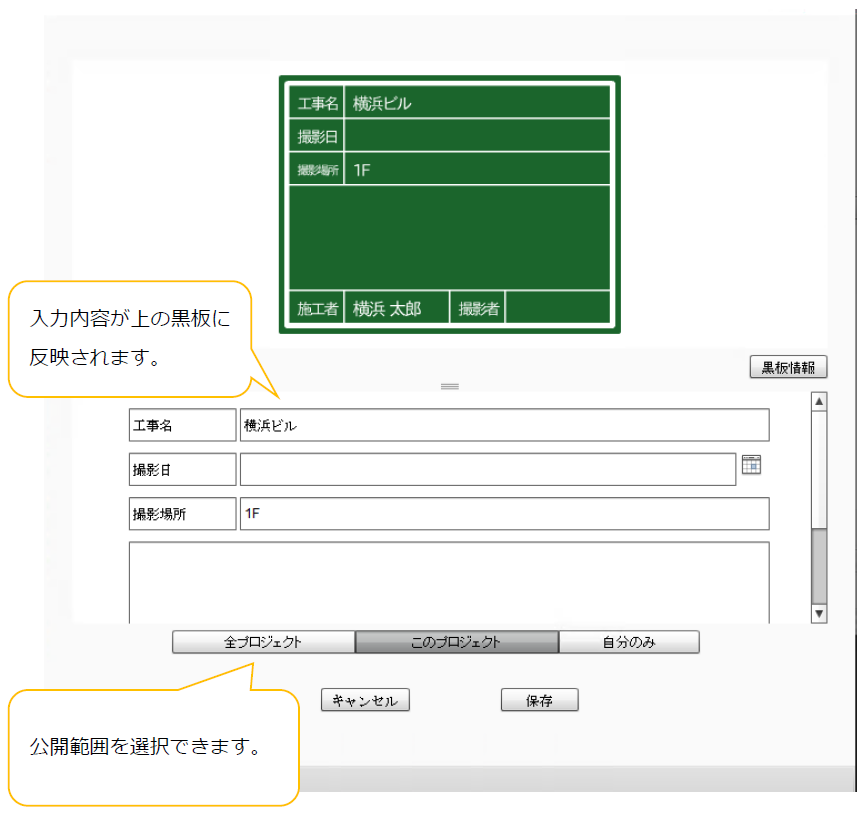 * To delete the blackboard, click the edit button again after creation, and the delete button will be displayed on the above screen.
* The disclosure range is the same as the self-made stamp and mail template.
(3) Share the edited blackboard template
You can use the edited blackboard template you created by selecting and downloading from the "Share" tab on the screen when taking or editing a photo with blackboard.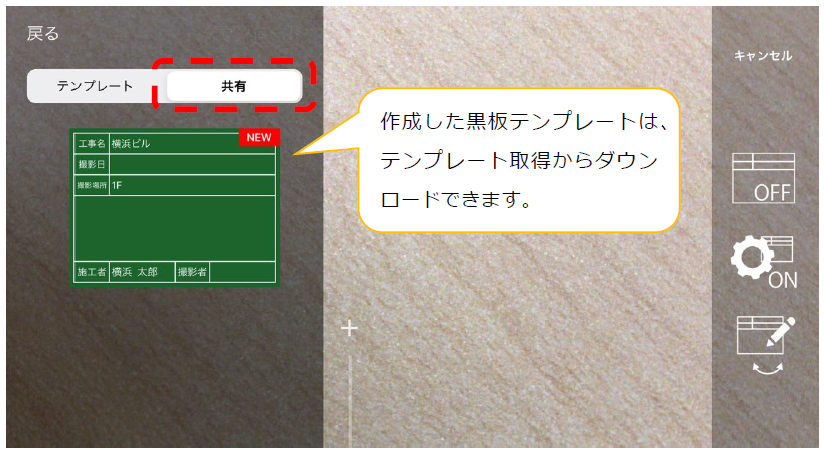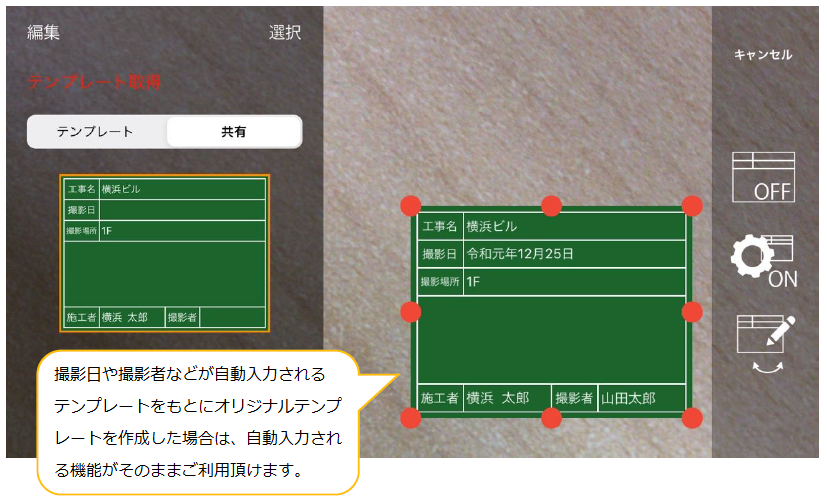 2. Color selection of measurement points on piping pressure inspection
(1) Color selection of measurement points
Measurement point color can be selected.You can group the pipes you measure by color.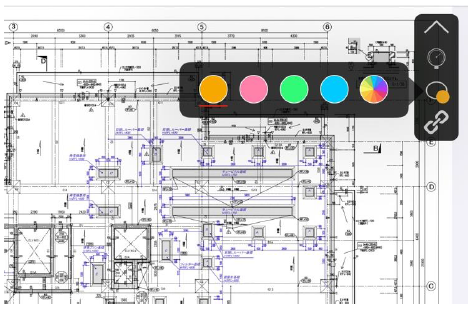 3.Improved function of measuring instrument cooperation

It is no longer necessary to connect / disconnect to a measuring instrument each time a measurement is performed.Once connected to a measuring instrument, continuous measurements can be made.The procedure for connecting to the measuring instruments is the same for all measuring instruments.
For details, see the manual for measuring connection of CheX.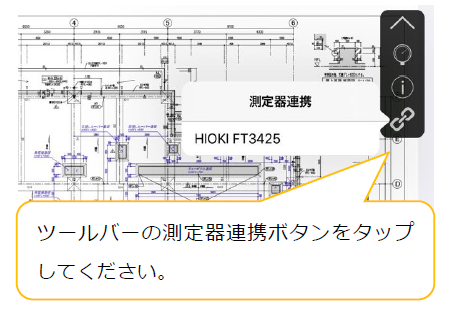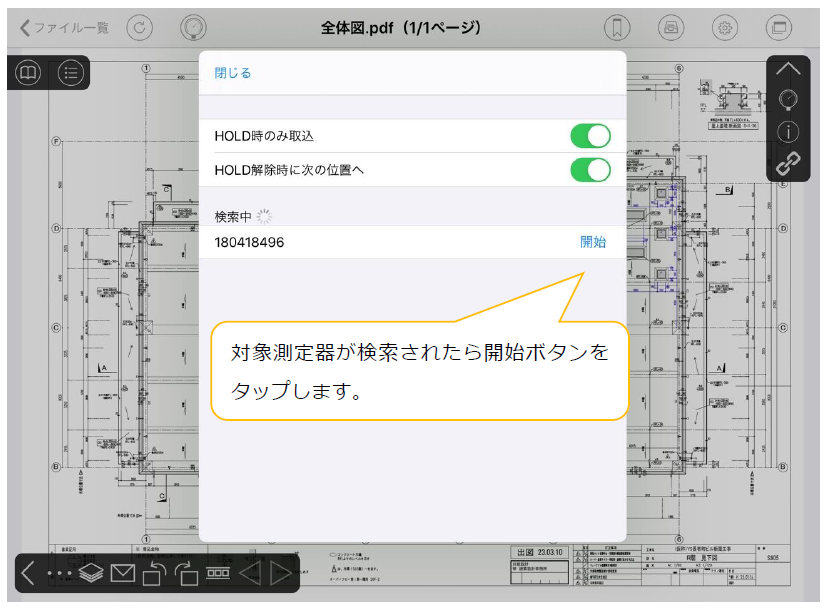 (2) Addition of options for linking illuminance measurement devices
More options to automatically move to the next measurement item when HOLD is released.For example, when measuring with the 5-point method, it is possible to automatically move from Eg (center) to Em1 to Em2 … every time HOLD is released.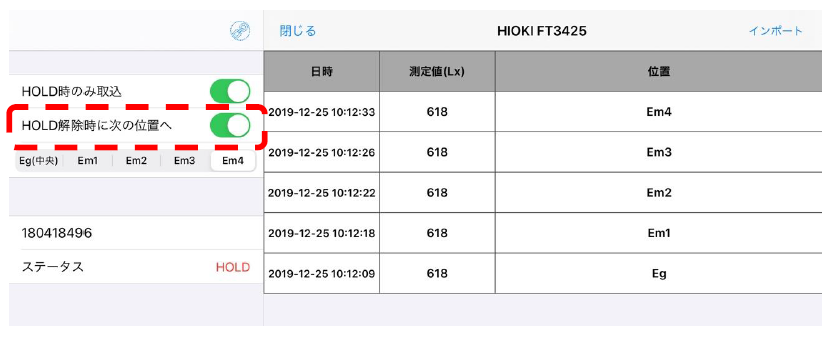 (3) Change of the operation of "Import only at HOLD" of illuminance and illuminance (Emergency)
You can Pause / Resume the measuring when "Import only when HOLD" is turned off.
In this way, measurer can move to a remote place from the illuminometer to prevent the illuminometer from the affection of measurer's shadow. Measurer can press (measure) the HOLD button from on CheX.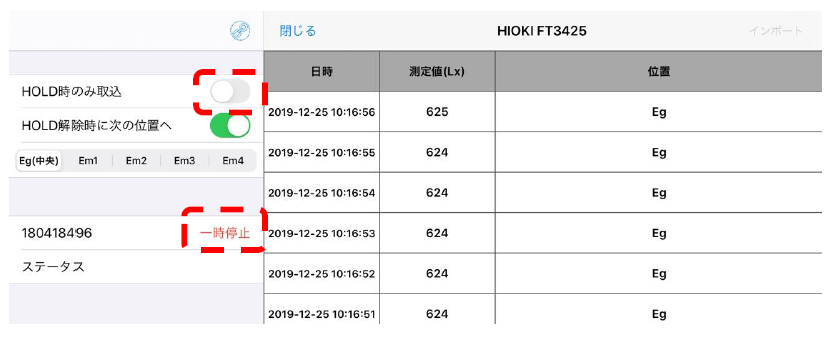 (4) Addition of import of all data of illuminance and illuminance (Emergency)
The operation to import all data can now be performed with one touch.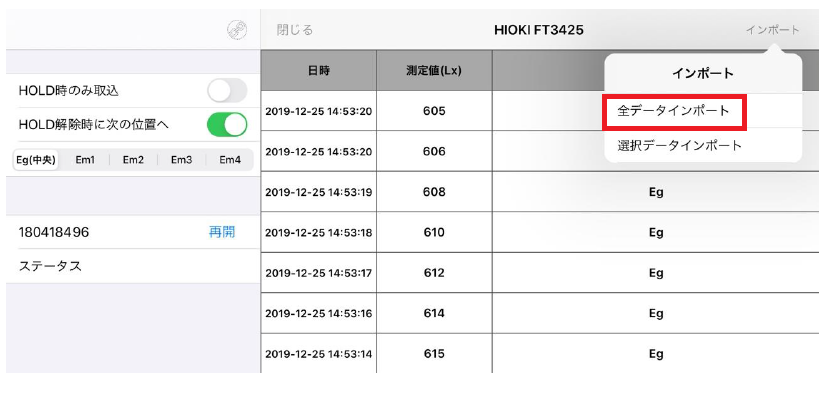 4. Added support for dark mode
"Dark mode" is installed from iOS13 and iPadOS, and CheX is also supported.
In dark mode, the entire screen has an interface based on black, which has the effect of reducing battery consumption and reducing eye strain.
* Light / Dark mode settings can be selected from "Settings> Display and brightness> Appearance mode" on iOS13 and iPad.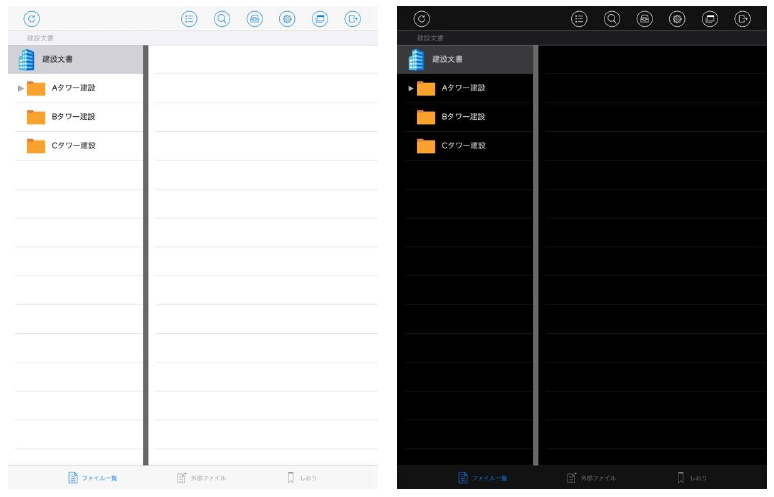 5.switching the display of pin / measurement list

"Pin List" and "Measurement List" can be displayed / hidden in addition to the conventional memo toolbar, navigation and zoom slider .
It can be used in cases such as "Capturing a screen with no toolbar on the screen".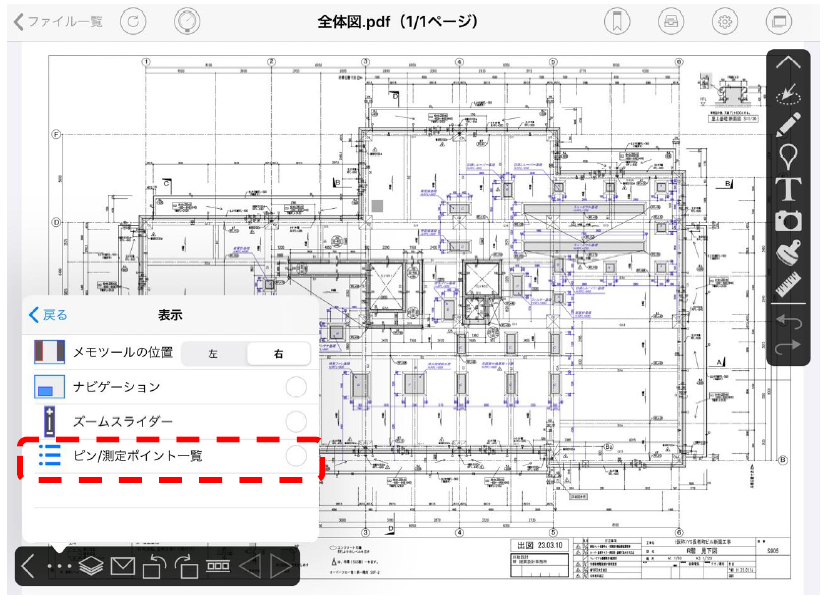 リリース一覧に戻る