Product2019/09/10
[Notice of new functions] It is now possible to link with "Mirumiru-kun pressure tester III"
It is now possible to link Bluetooth with REX INDUSTRIES "Mirumiru-kun Pressure Tester III".
This allows CheX to receive, record, and pass / fail judgment of the measured values acquired by "Mirumiru-kun Pressure Tester III"
In addition, since it is possible to create a table, it is possible to reduce the labor of measurement work of the conventional pipe pressure test.



Measurement service function "Piping pressure" measurement can receive, record, pass / fail, and book output.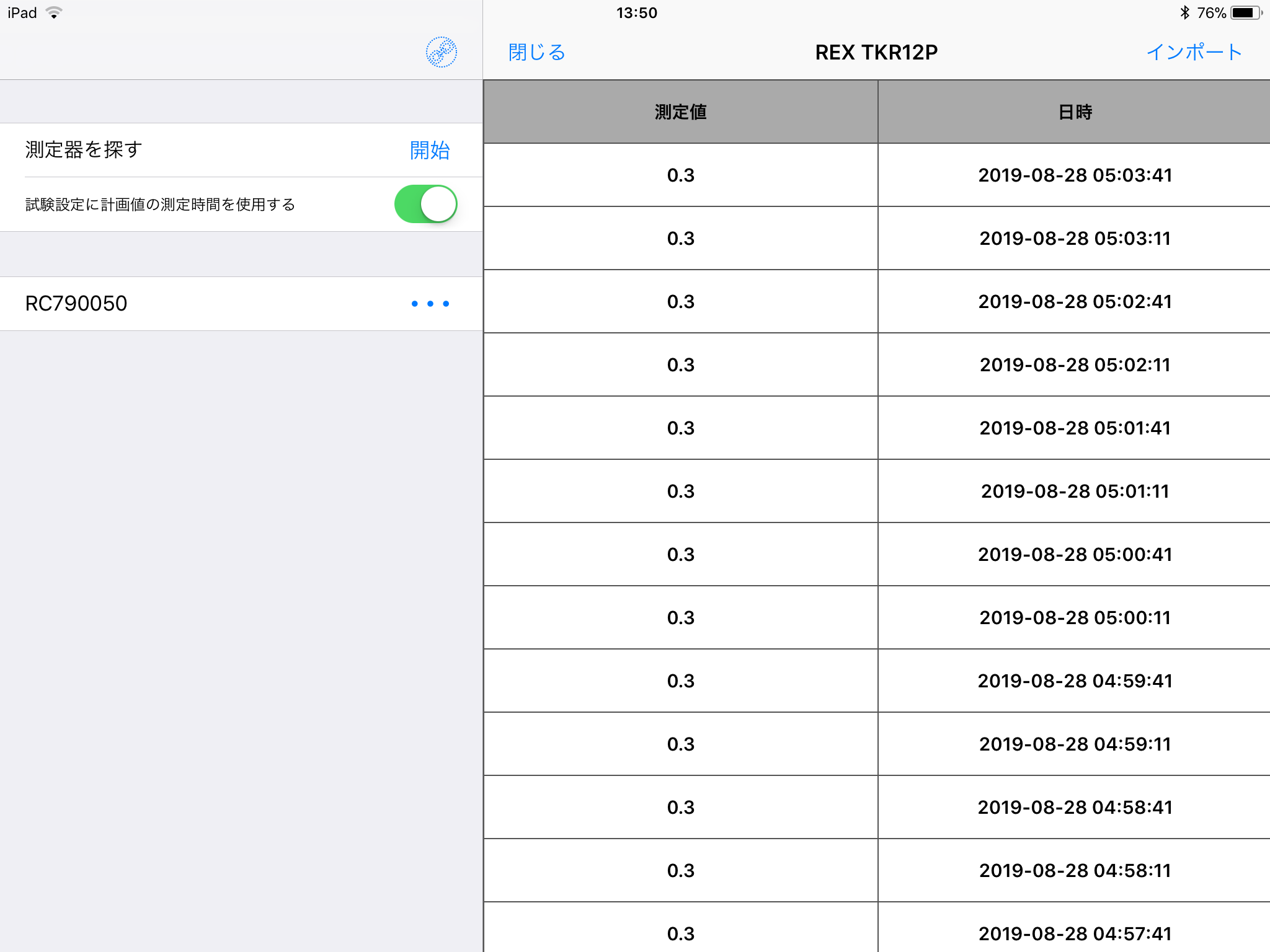 Measured value reception screen
   


Display of measurement results and judgment
  


For inquiries regarding this matter,
Please contact CheX User Support Center by telephone or inquiry form.

[CheX User Support Center]
 ・ Telephone: (+81)-45-680-5322(International Call) (Mon.-Fri. 9 am to 5:30 pm/JST)
 ・ Inquiry form: https://chex.jp/inquiry
* Since REX INDUSTRIES Co., Ltd. is a manufacturer of measuring instruments,
 Please contact the CheX User Support Center above for details regarding this collaboration with CheX.

リリース一覧に戻る