Thank you very much for your interest in CheX.
For consultations or questions about CheX, please use the contact information below.
After checking the contents of the inquiry, we will contact you from the person in charge.
"Contact Support" Function on CheX
Please select "Contact Support" in the PC client and use the form provided.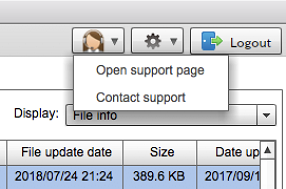 Inquiry form
*It is a required field.
Please enter the required information into the form below and contact us.
You can not access this page directly.