What is FlashAir™?

FlashAir™ is an SDHC memory card with wireless LAN developed by Toshiba Corporation.
Even for devices that do not have wireless functions, it is possible to transfer and transfer data such as photographs taken on the spot to smartphones and tablets.
Also, since it can be used with many manufacturer's digital cameras, you can use a handheld camera.

Cooperation with CheX

With CheX, it became possible to link photos with FlashAir™, capture photos taken with digital cameras with FlashAir™, and paste them on the drawing.

This makes it possible to shoot in dark places, shoot a place with bad scaffolding and shoot far away with digital cameras, so that CheX can be used in more scenes.
FlashAir linkage method
FlashAir It performs from registration of equipment to capture of photo.
This FlashAir linkage manual can be downloaded from here.

Press "Setting" button from the file list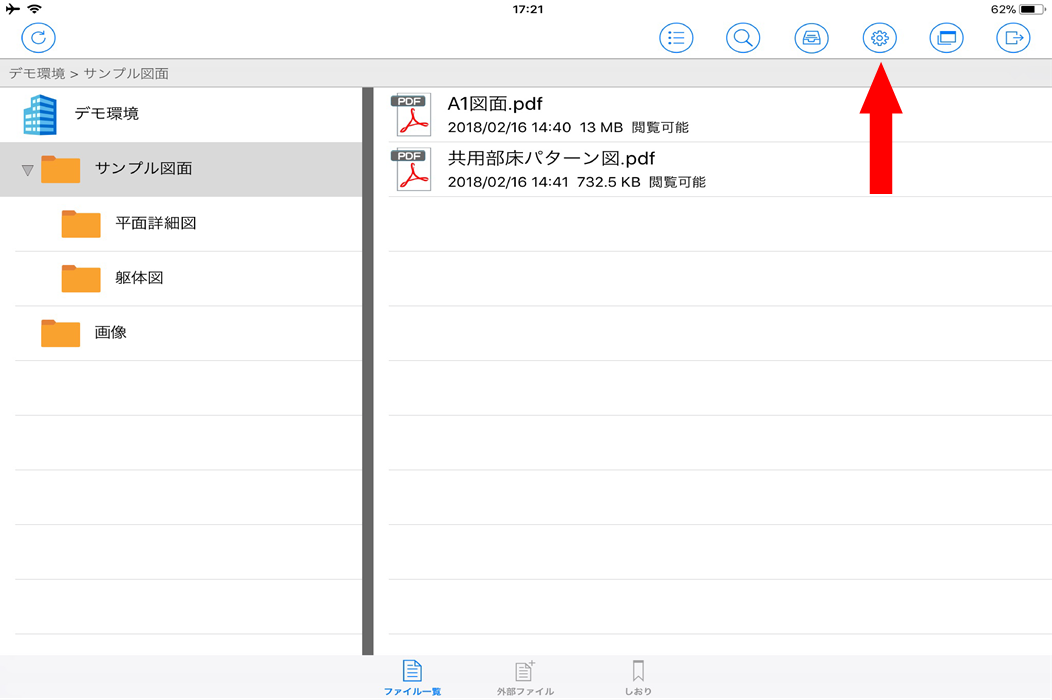 Press FlashAir setting

Confirm that the SSID of FlashAir is displayed on the current Wi-Fi connection and turn on the switch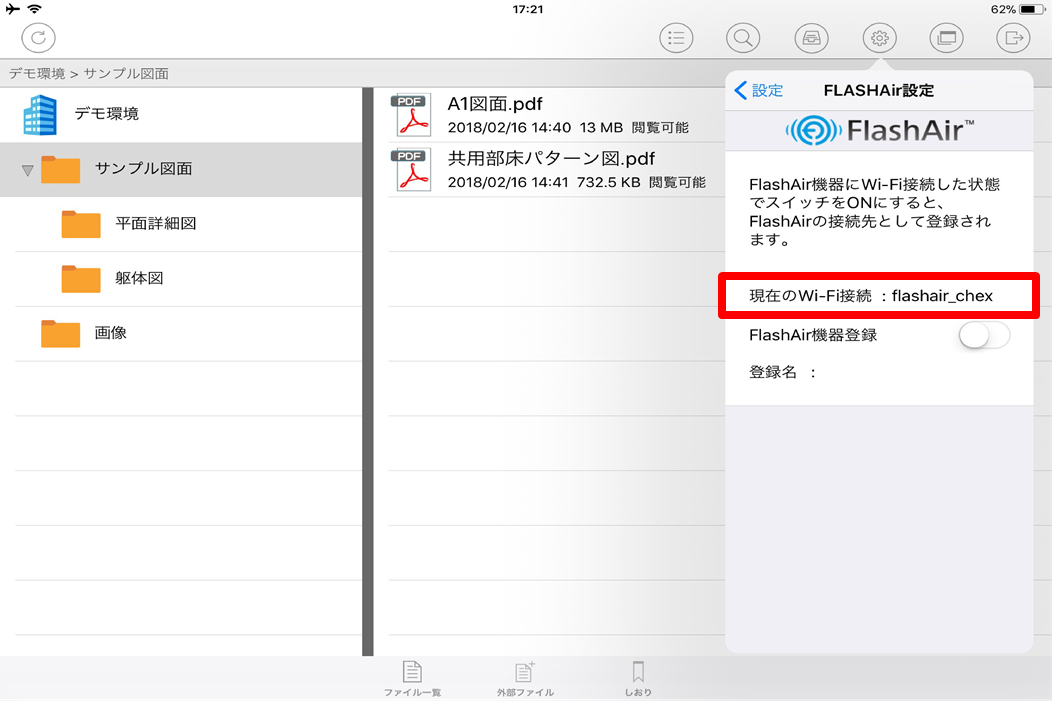 Check if you can communicate with FlashAir device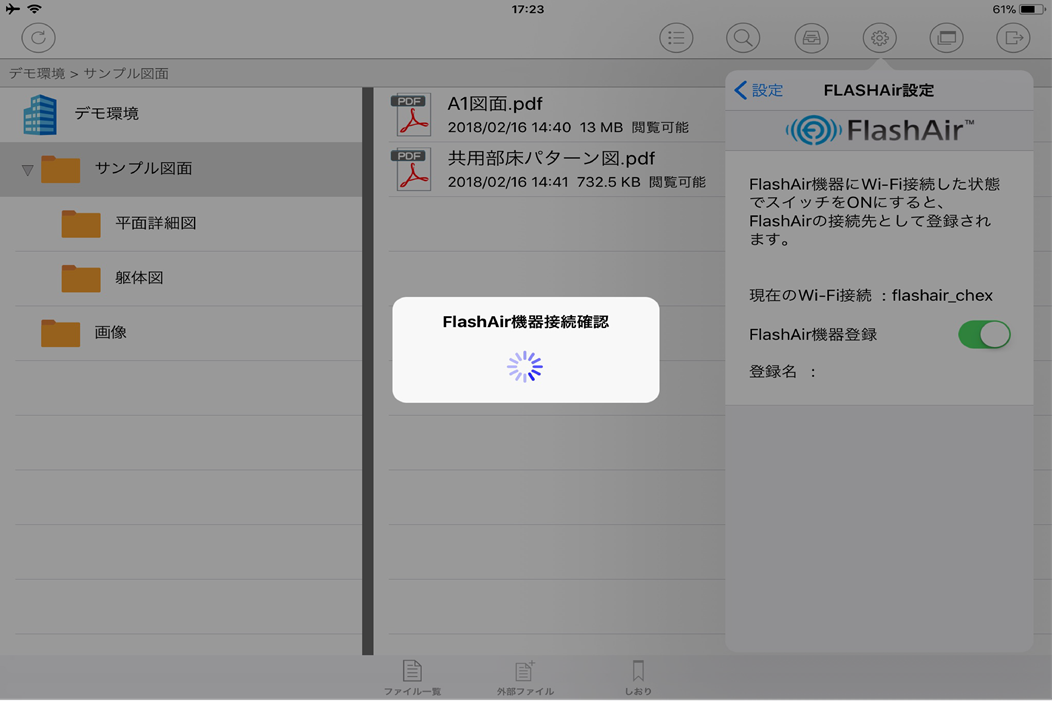 When communication is successful, the SSID of the FlashAir device is displayed in the registered name and registration is completed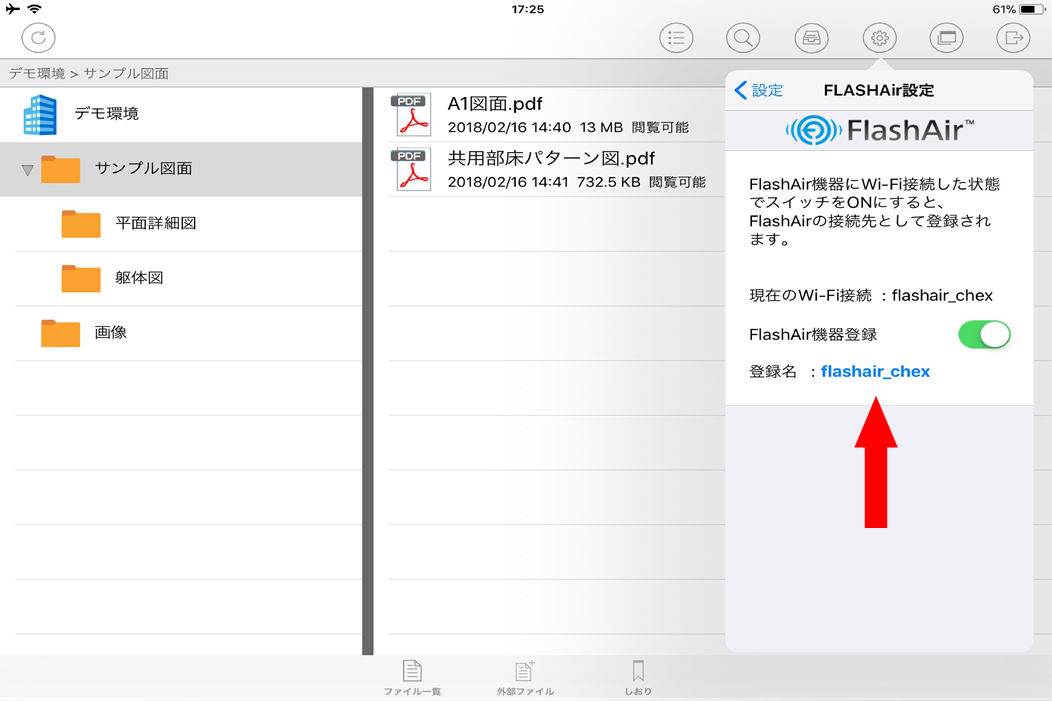 Close the setting screen and return to the file list and open the file arbitrarily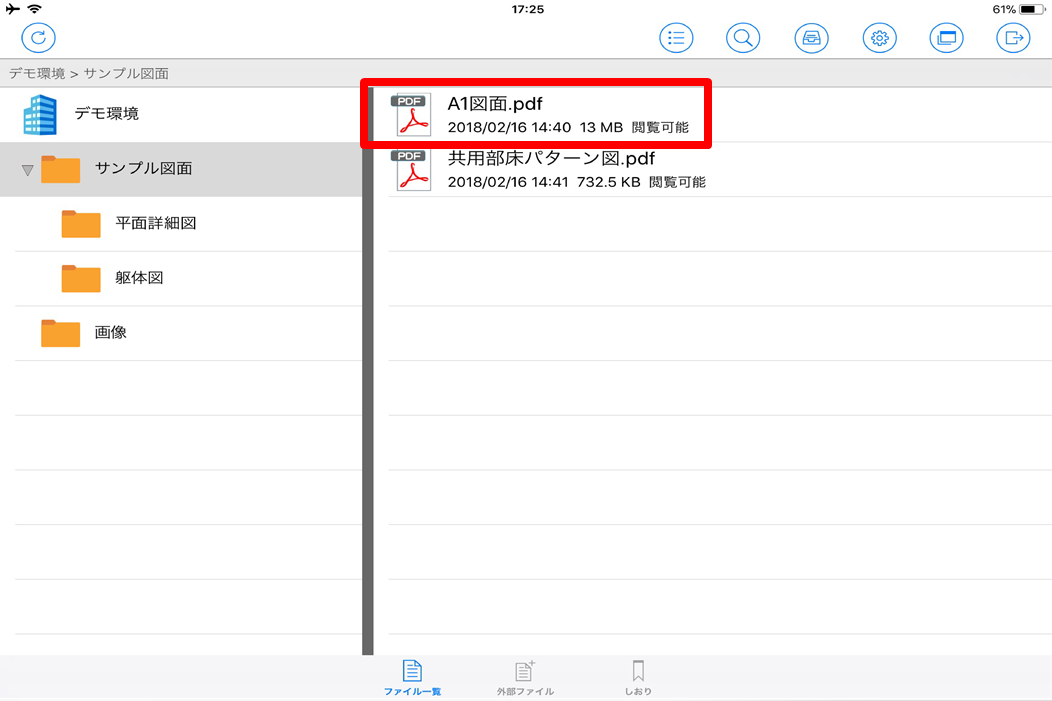 Press the pin edit button when the file opens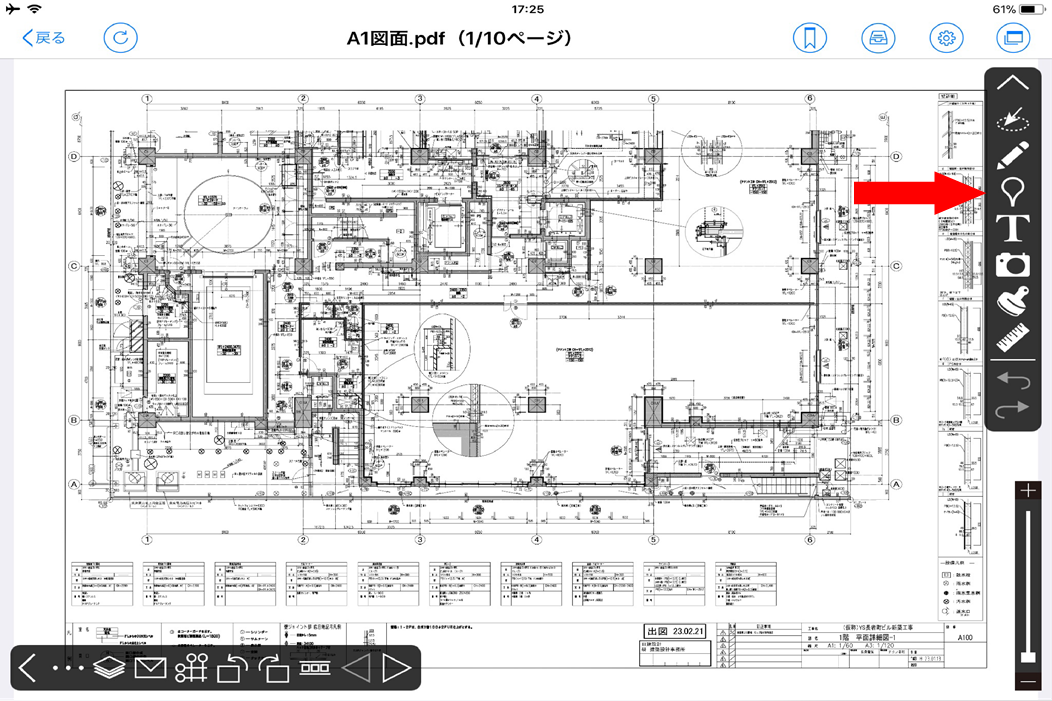 Tap any position in the drawing to add a pin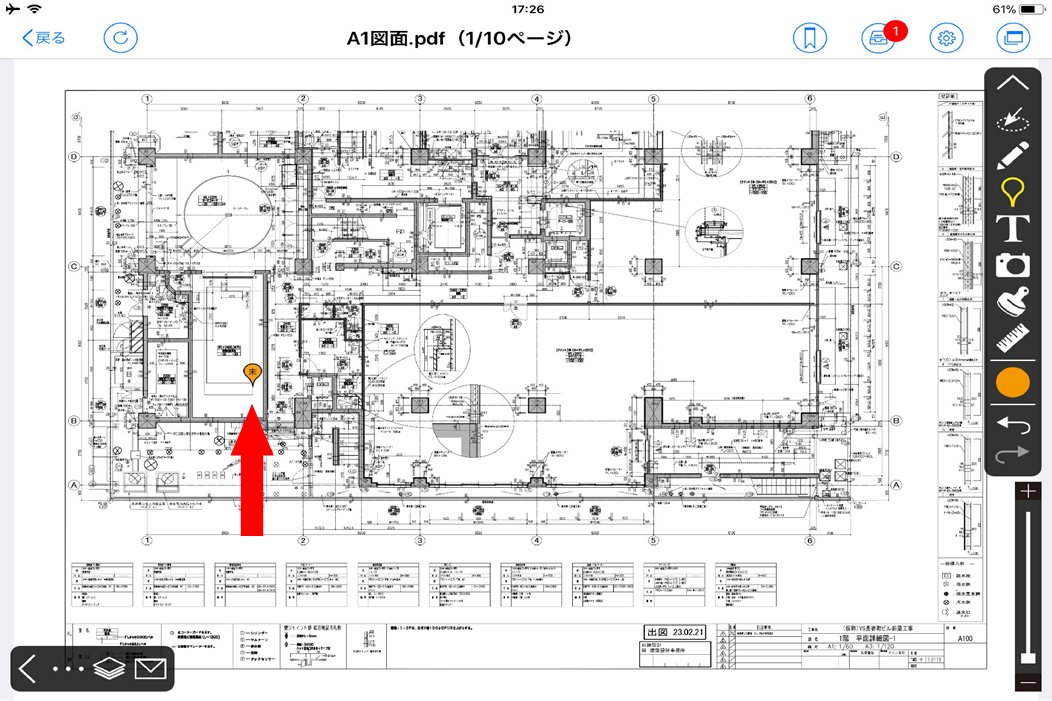 When you press the added pin, the shooting screen is displayed on the right of the screen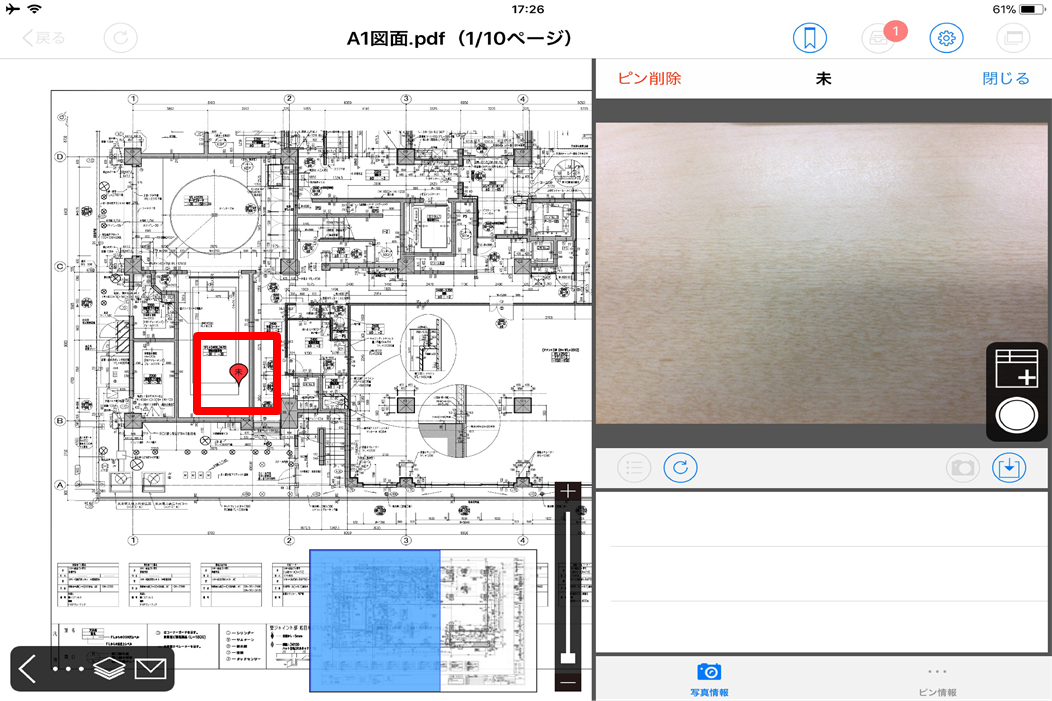 Press "Capture Photo" button and press "Select from Flash Air"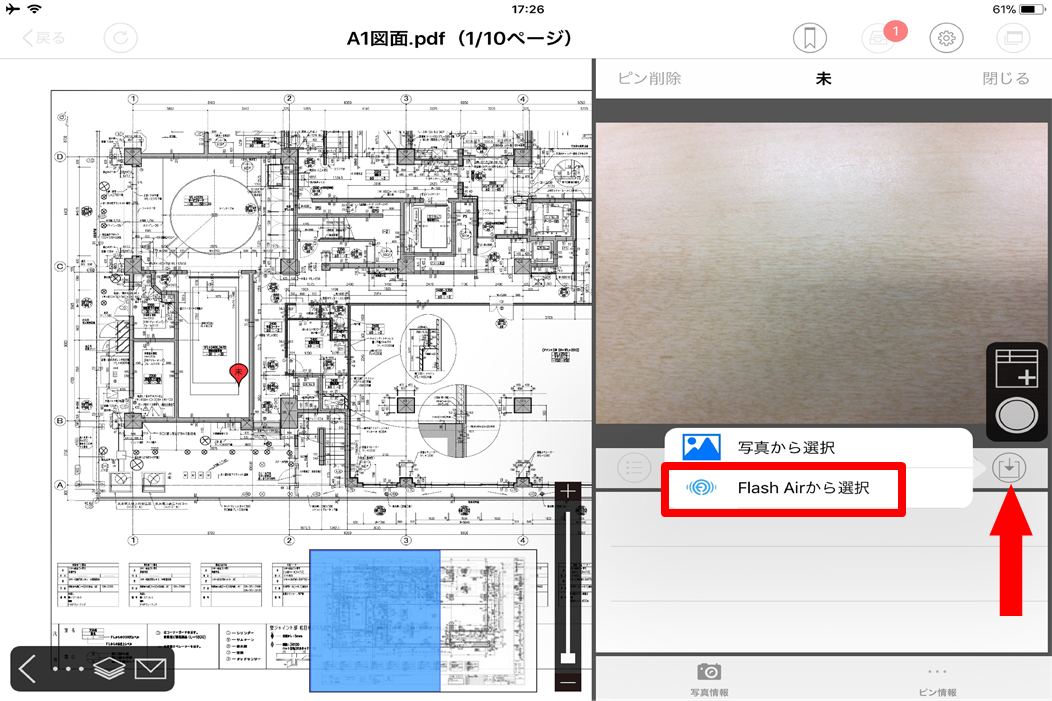 As the folder list is displayed, select the folder containing the photo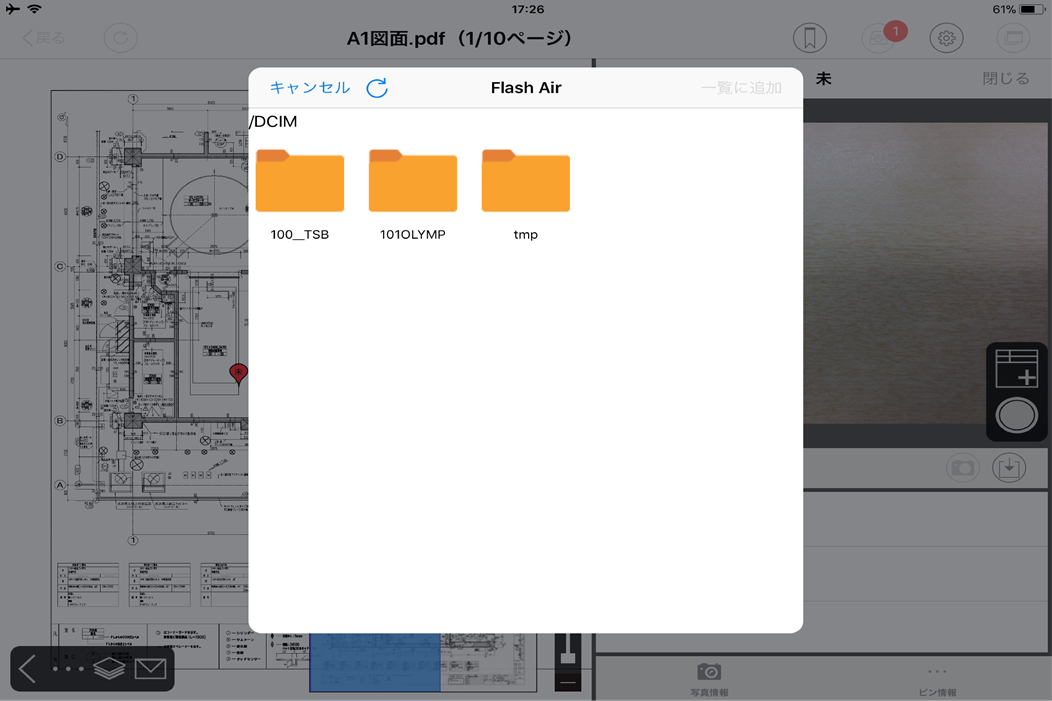 Photo list will be displayed

Select the photos you want to import into CheX and add a check mark (multiple selections are possible)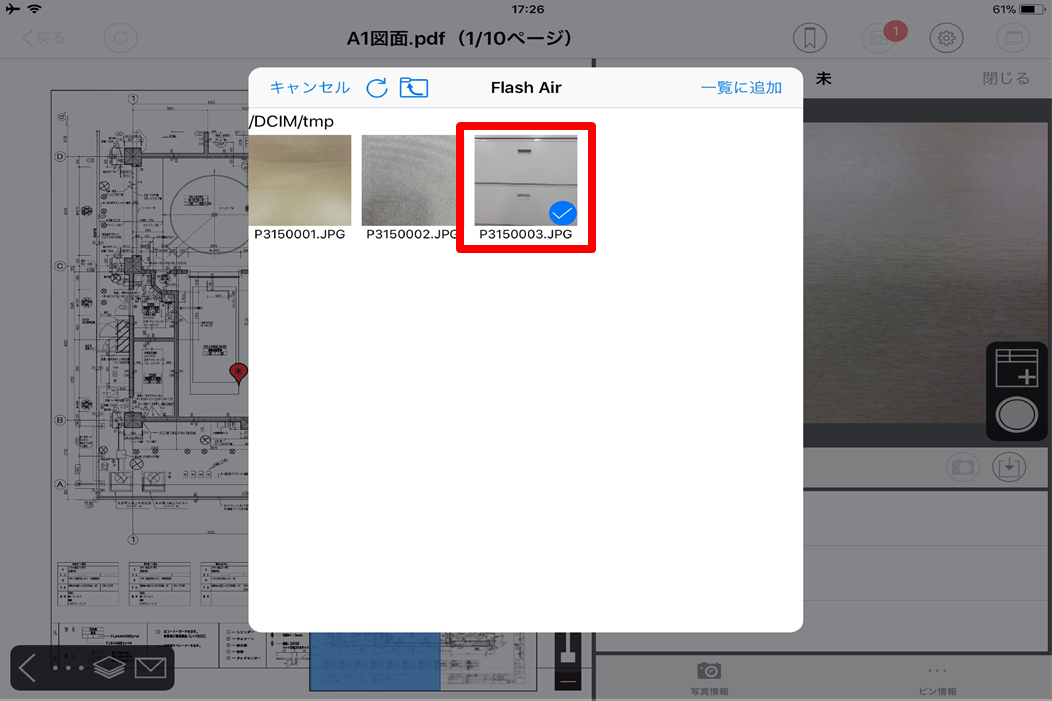 With checked, press "Add to list"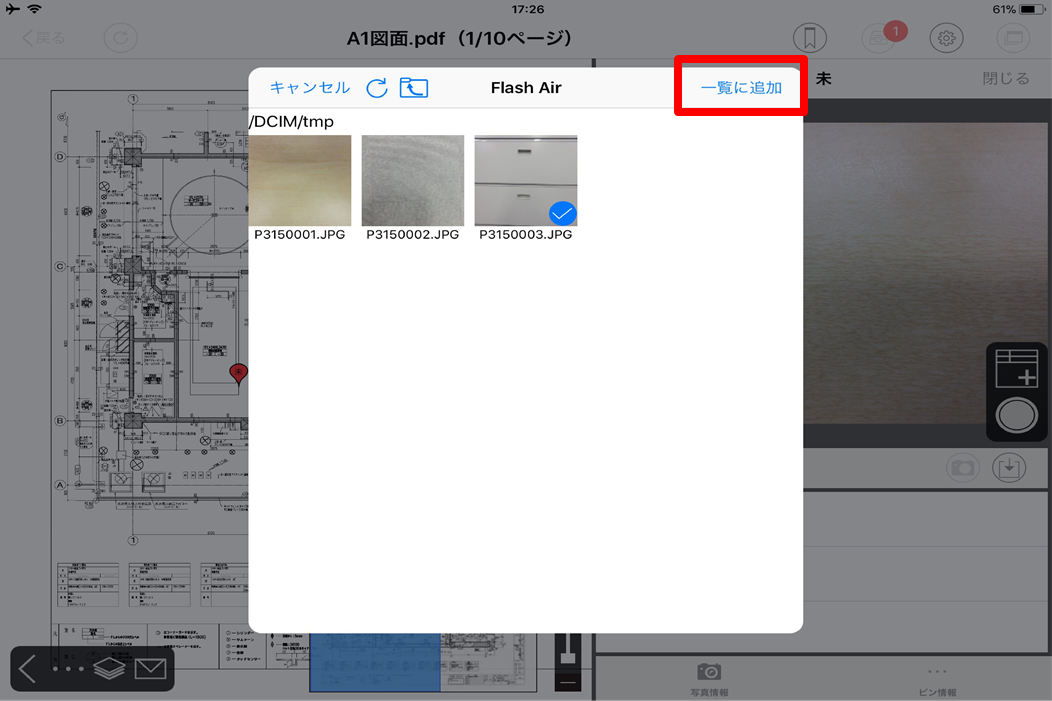 Confirm the captured number and press OK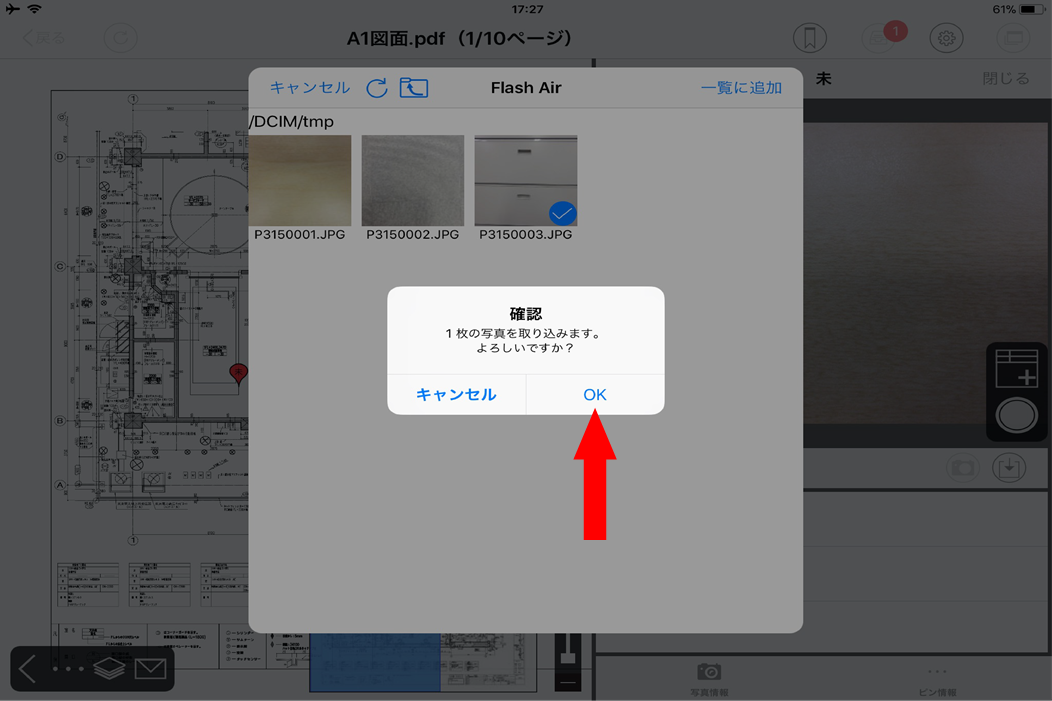 Capture from FlashAir will start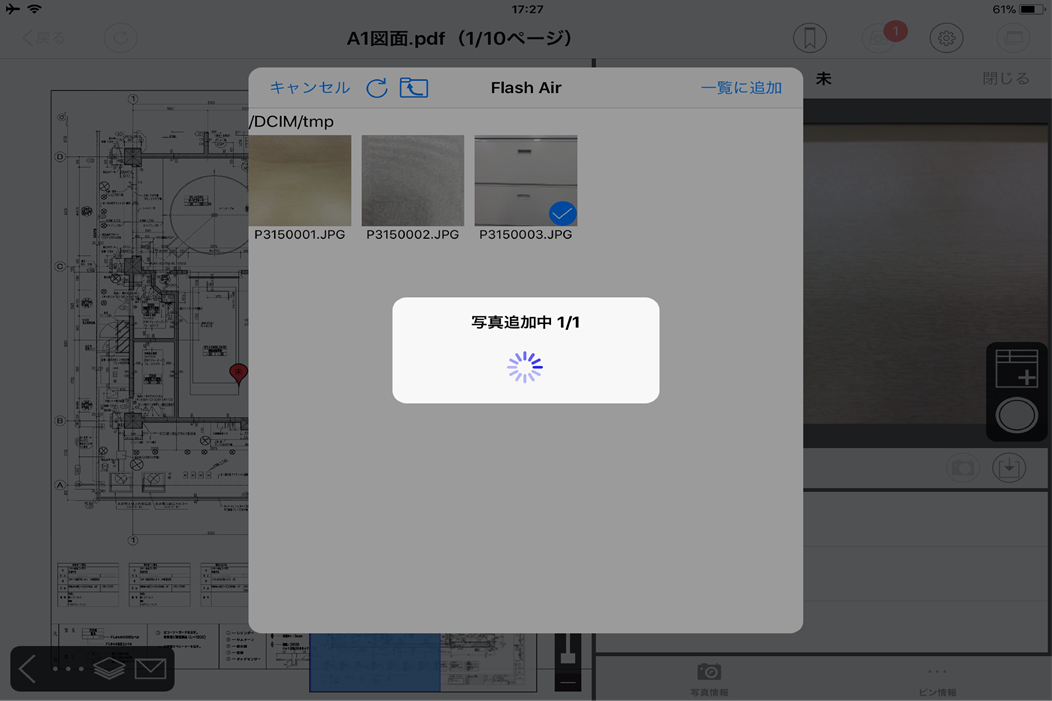 Once capturing is completed it will appear in the list and you will be able to handle photos inside CheX